A non-believer in the common phrase, "we've always done it this way," fourth-generation farmer Adam Chappell saw our rapidly-changing environmental conditions as an opportunity to adopt a slightly different approach to farming: regenerative farming practices.
Adam and his brother, Seth, operate 9,000 acres of farmland in Cotton Plant, Arkansas. After studying botany and entomology at Arkansas State and U of A, Adam developed an early interest in the benefits of less conventional farming methods, like regenerative agriculture. Ultimately, this interest proved beneficial for his farm as he searched for ways to cut costs amidst a steady decline in southern row crop agriculture—and mitigate a slightly more immediate threat.
Pigweed was invading his crops, and Adam was running out of time, money, and resources. According to Adam,
We were spraying ourselves broke just to fight this weed. We were spending more money than we could ever hope to make. So for the farm to survive, we knew we had to change the way we do things.
Gathering inspiration from a Youtuber who planted cover crops to save his pumpkin patch from weeds, Adam decided to try the regenerative practice on his own farm. And sure enough, the cereal rye cover crops succeeded in protecting his soybean and cotton crops from pigweed.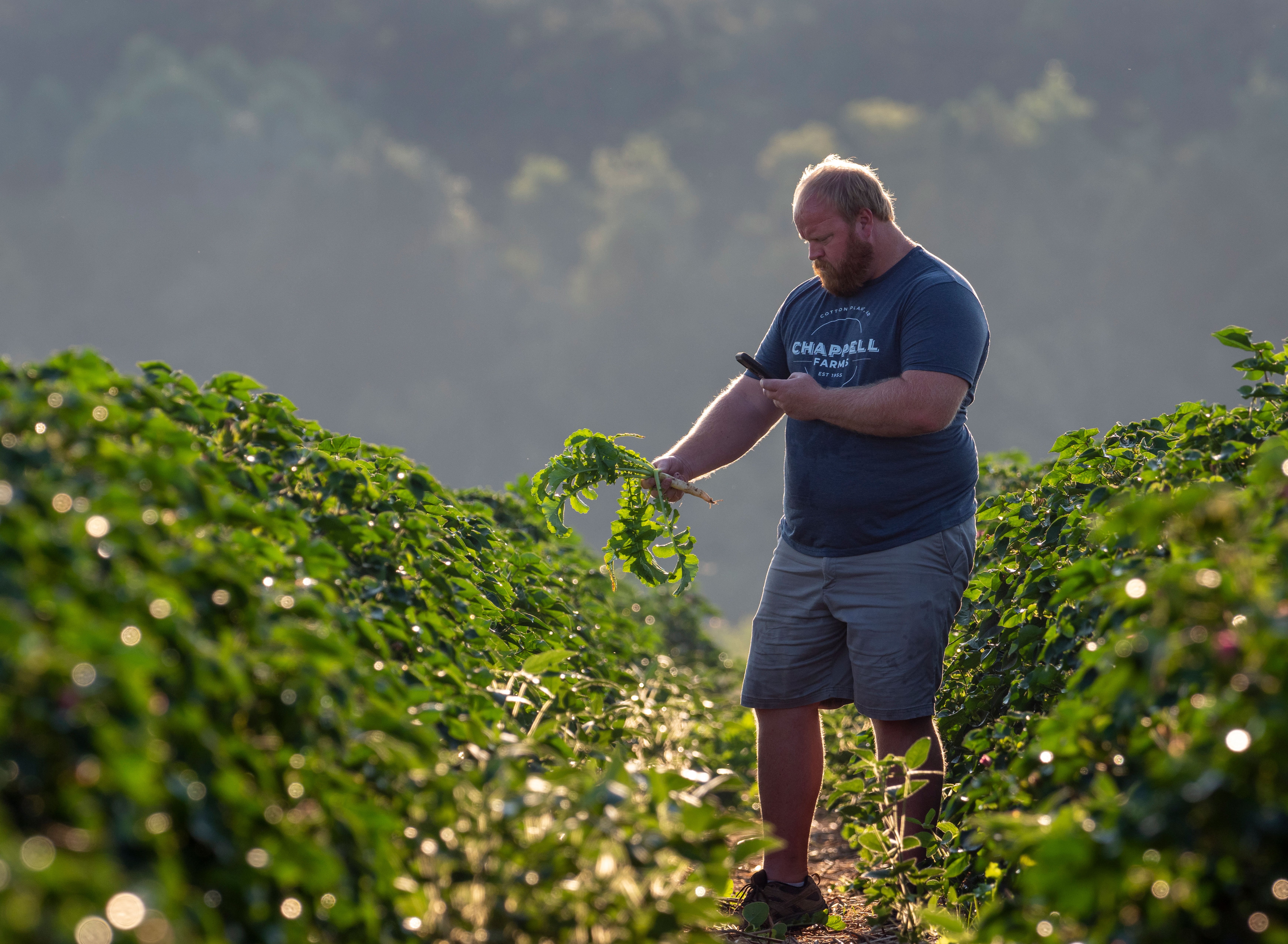 Thereafter, Adam became an avid believer in the potential of regenerative farming practices and began incorporating more of them into his repertoire. He planted cover crops, implemented a no-till system, ditched synthetic fertilizers and pesticides, and focused on the health of his soil—which is now rich with carbon, earthworms, and life. Adam's adoption of regenerative farming methods not only improved his crops, but reduced his input costs and helped his farm become one of the top yielding farms in the area.
"If I hadn't made the change to regenerative agriculture, if our farming operation hadn't switched to no-till and cover crops and just kept doing what we'd been doing, we would've been out of business a long time ago," said Adam. "I feel better about our opportunities than I did before."
And given the influence that Adam's 9,000 acres of carbon-rich soil has on reversing climate change, we do too.