Winner of Farm Journal's Top Producer of the Year, Ben Riensche is no stranger to agricultural innovation. He is a fifth-generation farming maverick with a background in agriculture, finance, and international business. He has adopted regenerative farming practices, from no-till to crop rotations, for improved soil health and resiliency on his 18,000 acres in Jesup, Iowa.
Riensche is looking to understand, when it comes down to it, what factors are the most critical for growing a healthier crop, while doing so in a way that is sustainable for the planet.
There are 99 things I do to grow a great crop. Elimination of tillage, specific planting dates, residue from the prior years' crop, soil testing, and amendments – the list goes on. We know we are just scratching the surface of what is possible with regenerative systems.
After growing up on his family's crop and livestock farm, Riensche attended Iowa State University for his undergraduate degree agricultural business and University of Chicago for his master's in business administration. Tenures at Wells Fargo Bank and United Bank of Switzerland followed before Riensche returned to Iowa in 1993 to establish the Blue Diamond Farming Company.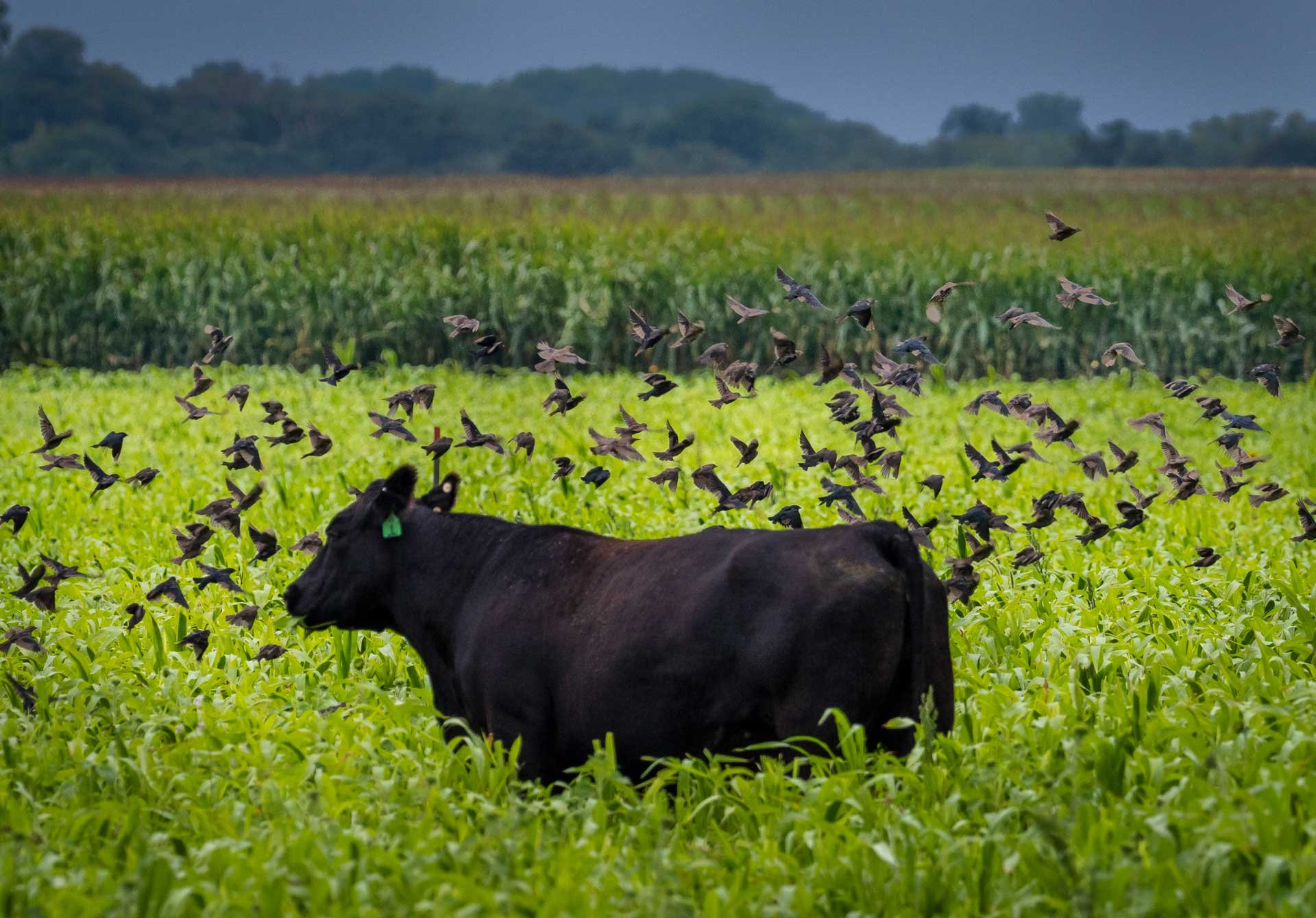 "As a farmer, I want to make sure the ideas [offered as innovations] are practical and scale-able, things real farmers will do on real farms," Riensche said, discussing his place as a judge and mentor for The Terraton Challenge, where he also brings his lifetime of farming expertise. "Academics have great ideas, scientists have great know-how, and farmers can make these ideas actionable."
Riensche is also the Chairman of the Board for Indigo Research Partners, a collection of industry leading farmers who drive agricultural technology research and development alongside Indigo. Drones fly over his corn, soybean, and wheat fields constantly, while soil moisture probes offer a more real-time, in-the-ground perspective.